Come join us for an Acupressure Workshop
The workshop is held from 10am to 4pm at the idyllic and scenic Tory Bush Cottages overlooking the Mournes and near Tollymore Forest Park.

We will start from learning an introduction to theory, history and benefits of Acupuncture and Acupressure and then gain an understanding of the location of a series of Acupressure points around the body that are safe to use to help promote and balance energy, reduce fatigue and stress and help you to be the best version of yourself. 
During the workshop all attendees will receive a Manaka Hammer. This tool set will be used while learning how to stimulate the core pressure points on yourself. It is a gift so after the workshop you can practice at home. 
To help with your awareness of the points and improve energy level will be practising some Qi gong techniques. Qi gong is sometimes described as 'moving meditation' and it is a series of light movements repeated a number of times to help you become more aware of your body and appreciate its needs and changes. 
You can book here or contact Paul on 07917188938 or info@wrightacupuncture.co.uk
Whats Included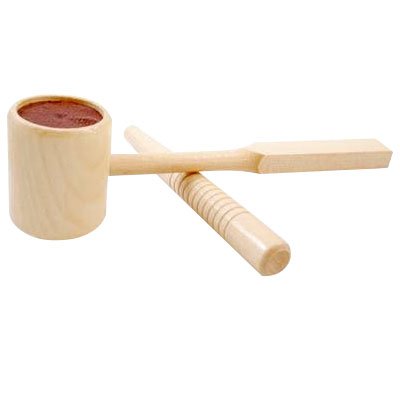 •Teaching and Training from Paul Wright, a licenced Acupuncturist with over 10 years experience providing holistic treatments and lifestyle advice to clients 
•Guided Acupressure practice on yourself and other members of the group so that you will be confident to use these points for self help in the future
•An introduction to Qi Gong movements
•Manaka wooden hammer toolkit to take with you (rrp £25)
•A printed guide 
•Tea, Coffee and Light Lunch included – please let us know if you have any dietary requirements
We would encourage you to wear loose and comfortable clothing as you may need to roll up trousers to your knees and jumpers to your elbows. 
What previous Attendees Say
After holding the course last year we received some testimonials:
The workshop was proactive with lots of practical applications for acupressure. I enjoyed it very much and Paul is very helpful.

Well planned day with lots to take away about well being and self care.

The content was prsented at just the right level. Easily understandable, interesting and fun.